The NFL Annual Meeting is currently taking place in Phoenix and we've got an in-depth breakdown of the beloved coaches photo.
What is the NFL Annual meeting you may ask. It's a time during each offseason where team owners, coaches and league officials group up to discuss the state of the NFL. Those in attendance talk about rule change proposals and other important matters.
But for the fans, the best part of the NFL Annual meeting is the photo of the coaches. All the coaches in attendance squeeze together like it's a middle school class picture to commemorate the event.
For any normal group of human beings, a group photo is no big deal. But NFL coaches aren't like you and I, so it's easy to find some obscure things in the yearly picture.
Here are the highlights of latest edition of the NFL coaches photo:
Someone Grab Mike McCarthy A Water
Of course, we have to start with the man in charge of the Dallas Cowboys, and he didn't disappoint.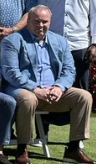 Mike McCarthy is a large man, and you know he was laser focused on getting a chair on the end of the row. He's been in the NFL for a long time and he knew better than to grab a middle seat and risk getting scrunched like Sean McVay.
Mike looks great in the powder blue suit jacket, but you're in Phoenix. There's no need to overheat just for the sake of looking dapper in the coaches photo.
The Legends Dressed Down In Shorts
When looking at this year's photo, your attention immediately goes to the middle of the front row with Andy Reid and Bill Belichick. Some coaches like McCarthy, Sean McDermott and Dennis Allen are dressed like they have something to prove.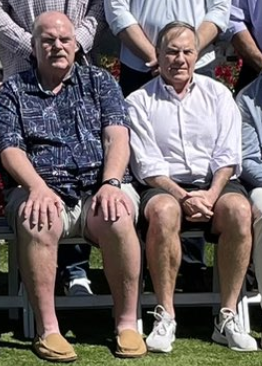 Not Reid and Belichick, though. They've got eight Super Bowl rings combined and you'll be damned to see them dress up for this photo. They're also senior citizens, and once you get that old there aren't many occasions worthy of putting on a suit.
In years past, Reid has rocked a Hawaiin shirt in these pictures. So it's a bit disappointing he left it in the suitcase this time around.
Brian Daboll Needs Sunscreen
Brian Daboll is building something special with the New York Giants. While he's focused on making another playoff push in 2023, someone from the team needs to make sure he's got sunscreen or a hat to avoid burning the top of his bald head.
Daboll was born in Ontario and raised in the suburbs of Buffalo. He attended the University of Rochester in New York and now coaches in the Big Apple. So I get it, he's not used to the sun exposure in Phoenix.
But that's no excuse to show up to the coaches photo looking like a tomato.
Rookie Mistake By Mike McDaniel
Earlier, we mentioned the savvy veteran move by McCarthy to claim a seat on the end. Mike McDaniel clearly didn't plan it out as well.
In last year's photo, the coaches were all standing so getting squeezed like you're in the middle seat of an airplane wasn't an issue for McDaniel. This year, the option to sit was a curveball that he obviously wasn't ready for.
According to Google, McDaniel is 5'9, 180 pounds. So he's far from the biggest guy in the group, but it's still a bad look to have your arm and leg space totally dominated by Jonathan Gannon and Kevin Stefanski.